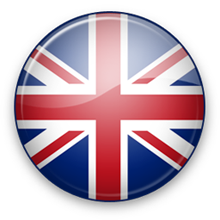 UNITED KINGDOM
POPULATION: 64,1 MLN

SOURCE:
SOCIETY OF MOTOR MANUFACTURERS AND TRADERS (SMMT.CO.UK)
Immatricolazioni

Fiat, Alfa Romeo, Jeep nel REGNO UNITO
---
Registrations

Fiat, Alfa Romeo, Jeep

in

UNITED KINGDOM
---
Le vendite di auto nuove sono risultate in calo del 5,7% nel 2017 nel Regno Unito, le immatricolazioni sono state pari a 2.540.617 unità, superando i livelli pre-recessione.
Tra i costruttori, il marchio leader nel 2017 è stato Ford (287.396 auto vendute -9,7%) seguito da Volkswagen, Vauxhall, Mercedes Benz e Bmw.
Il Gruppo Fiat Chrysler è cresciuto nel Regno Unito l'anno scorso con il solo marchio Alfa Romeo che ha messo a segno un +2,4% a 4.997 vetture immatricolate. Fiat è risultata in calo del 26,6% a 44.475 auto vendute mentre Jeep ha perso il 54,7%.
Buona crescita nel 2017 per i marchi Abarth e Maserati nel Regno Unito, rispettivamente +12 e +18,5%.
Sales of new cars was down by 5.7% in 2017 in the UK, registrations totaled 2,540,617 units, surpassing the pre-recession levels.
Among the manufacturers, the leading brand in 2017 was Ford (287,396 cars sold -9.7%) followed by Volkswagen, Vauxhall, Mercedes Benz and Bmw.
The Fiat Chrysler Group has grown in the United Kingdom last year with only the Alfa Romeo brand that has posted a +2,4% to 4,997 vehicles sold. Fiat was down 26.6% to 44,475 cars sold, while Jeep has lost 54.7%.
Good growth in 2017 for the Abarth and Maserati brands in the United Kingdom, respectively +12 and + 18.5%.