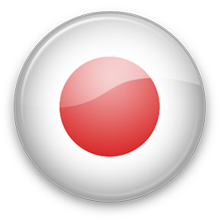 JAPAN
POPULATION: 127,1 MLN

SOURCE:
JAPAN AUTOMOBILE IMPORTERS ASSOCIATION (JAIA-JP.ORG)
Immatricolazioni

Fiat, Alfa Romeo, Jeep

in

GIAPPONE
---
Registrations

Fiat, Alfa Romeo, Jeep

in

JAPAN
---
Il Giappone nel 2017 è risultato essere il terzo mercato auto più grande del mondo con 5.234.166 immatricolazioni a +5,3%.
I veicoli importati contano poco per il mercato auto giapponese che favorisce i produttori locali; nel 2017 Mercedes (68.221), Bmw (52.527) e Volkswagen (49.040) sono stati i costruttori stranieri con le maggiori vendite.
Segno positivo l'anno scorso per il Gruppo FCA con i marchi Alfa Romeo e Jeep cresciuti rispettivamente del 4,0% e del 7,6%, mentre Fiat ha perso il 2,9%.
La Fiat 500 è stato il modello del Gruppo più venduto, con 4.303 vetture importate, +2% rispetto al 2016.
Japan was found to be the third largest automobile market of the world in 2017, with 5,234,166 registrations: +5,3%.
The imported cars account for a small slice of the Japanese car market that favors local producers; in 2017 Mercedes (68,221), Bmw (52,527) and Volkswagen (49,040) were foreign manufacturers with more sales.
The result of FCA in Japan in 2017 was positive for Alfa Romeo and Jeep brands, grew by 4.0% and 7.6% respectively, while Fiat has lost 2.9%.
The Fiat 500 was the best selling model of the Group, with 4,303 imported cars, up 2% compared to 2016.