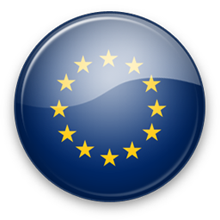 EUROPE
POPULATION: 506,8 MLN

SOURCE:
EUROPEAN AUTOMOBILE MANUFACTURERS ASSOCIATION (ACEA.BE): EU+EFTA
JATO DYNAMICS
Immatricolazioni

Fiat, Lancia-Chrysler, Alfa Romeo, Jeep

in

EUROPA
---
Registrations

Fiat, Lancia-Chrysler, Alfa Romeo, Jeep

in

EUROPE
---
Quarto anno consecutivo di crescita il 2017 per le vendite di auto in Europa (EU + Paesi EFTA) con 15.631.687 immatricolazioni in totale (+3,3%).
Tra i costruttori, Volkswagen è leader del mercato con 1.706.369 auto vendute (stabile nonostante il dieselgate), seguita da Renault, Ford, Opel e Peugeot.
All'andamento positivo di FCA nel 2017 hanno contribuito Fiat (779.534 +4,5%), Alfa Romeo grazie all'introduzione della Giulia e della Stelvio (85.691 +29,5%) e Jeep spinta dal buon successo dei modelli Renegade e Compass (108.655 +3,5%).
Tra i modelli più venduti da FCA in Europa nel 2017 sorpasso della Fiat 500 sulla Fiat Panda; molto buono anche il risultato della Fiat Tipo, dell'Alfa Giulia e Stelvio e della Fiat 124 spider. In declino la Fiat Punto.
Fourth consecutive growth year 2017 for sales of cars in Europe (EU + EFTA countries) with 15,631,687 registrations in total (+3.3%).
Among the manufacturers, Volkswagen is the market leader with 1,706,369 cars sold (stable despite the dieselgate), followed by Renault, Ford, Opel and Peugeot.
At the positive performance of FCA in 2017 contributed Fiat (779,534 +4.5%), Alfa Romeo thanks to the introduction of Giulia and Stelvio (85.691 +29.5%) and Jeep driven by the success of the Renegade and Compass models (108,655 +3.5%).
Among the best-selling models FCA in Europe in 2017, overtaking the Fiat 500 on the Fiat Panda; very good also the result of the Fiat Tipo, Alfa Giulia and Stelvio and the Fiat 124 spider. Declining the Fiat Punto.