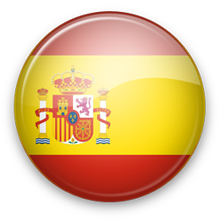 SPAIN
POPULATION: 46,5 MLN

SOURCE:
ASOCIACION NACIONAL DE IMPORTADORES DE AUTOMOVILES (ANIACAM.COM)
Immatricolazioni

Fiat, Lancia, Alfa Romeo, Jeep

in

SPAGNA
---
Registrations

Fiat, Lancia, Alfa Romeo, Jeep

in

SPAIN
---
In Spagna il mercato automobilistico dopo il vistoso calo cominciato nel 2007 è cresciuto con forza negli ultimi anni raggiungendo nel 2017 ben 1.241.540 vetture immatricolate (ancora ben lontano però dai record degli anni precedenti).
Nel 2017 il marchio Renault è risultato in testa alle vendite nel mercato spagnolo con 101.528 automobili vendute (+12,1%) davanti a Seat (+21,6%), Volkswagen (+0,6%), Peugeot (+5,1%) e Opel (-2,8%).
Il Gruppo Fiat Chrysler Automobiles ha visto in forte progresso nel 2017 in Spagna tutti i marchi principali: Fiat (+10,5% con 53.209 unità vendute), Alfa Romeo (+26,6% con 4.037 immatricolazioni) e Jeep (+22,5% con 8.509 auto vendute).
Tra i modelli più venduti dal Gruppo FCA, buona prova della famiglia 500 e della Fiat Tipo; entra in classifica nei primi 10 posti anche l'Alfa Romeo Giulia.
Spain's auto market after the dramatic decline began in 2007 has grown strongly over the last years, reaching 1,241,540 vehicles sold in 2017 (though still far from the record of the previous years).
In 2017, the Renault brand has resulted in top-selling in the Spanish market with 101,528 cars sold (+12.1%) ahead of Seat (+21.6%), Volkswagen (+0.6%), Peugeot (+5.1%) and Opel (-2,8%).
The Fiat Chrysler Automobiles Group has seen strong progress in 2017 in Spain all the main brands: Fiat (+10.5% with 53,209 units sold), Alfa Romeo (+26.6% with 4,037 registrations) and Jeep (+22,5% with 8,509 cars sold).
Among the best-selling models by FCA Group, good test for the family 500 and Fiat Tipo; come into ranking in the top 10 also Alfa Romeo Giulia.