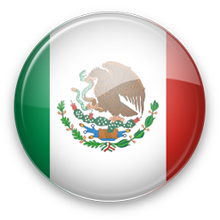 MEXICO
POPULATION: 119,7 MLN

SOURCE:
ASOCIACION MEXICANA DE DISTRIBUIDORES DE AUTOMOTORES (AMDA.MX)
Immatricolazioni

FCA, Fiat, Alfa Romeo

in

MESSICO
---
Registrations

FCA, Fiat, Alfa Romeo

in

MEXICO
---
Le vendite di nuove auto messicane sono scese nel 2017 a 1.530.317 unità, in calo del 4,6% dopo essere cresciute del 18,6% nel 2016.
Tra i costruttori nel 2017 Nissan controlla il mercato con 364.557 immatricolazioni, davanti a General Motors, Volkswagen, Toyota e Honda. Come accade in Brasile, la maggior parte dei Gruppi di auto più vendute ha fabbriche nel Paese.
In Messico il Gruppo FCA ha mantenuto nel 2017 le vendite fatte registrare nell'anno precedente, da segnalare tra i modelli di maggior successo la Dodge Attitude, il Ram, la Fiat Mobi e la Dodge Neon.
Sono cominciate nel 2016 le vendite della Dodge Neon, versione messicana della Fiat Tipo importata dalla Turchia.
Sales of new Mexican cars fell to 1,530,317 units in 2017, down 4.6% after rising 18.6% in 2016.
Among the manufacturers in 2017, Nissan led the market with 364,557 registrations, ahead of General Motors, Volkswagen, Toyota and Honda. As it happens in Brazil, most of the best-selling car groups have factories in the country.
In Mexico, the FCA Group has maintained in 2017 the sales of the previous year, which must be listed among the most successful models the Dodge Attitude, the Ram, the Fiat Mobi and the Dodge Neon.
They began in 2016 the sales of the Dodge Neon, the Mexican version of the Fiat Tipo imported from Turkey.